Living in a beautiful area like San Pablo is usually an enjoyable experience. With its placement in the Bay Area, it offers an exciting mix of all that California has to offer. However, as any San Pablo resident that spends any amount of time on the road can tell you, there is also the chance that you or a loved one will experience a car accident.
Such accidents are often deeply traumatic and carry heavy costs, both financially and physically. Victims of car accidents in San Pablo may suffer severe injuries, temporary or permanent disabilities that hinder their ability to work, and debt that comes from medical expenses and other costs.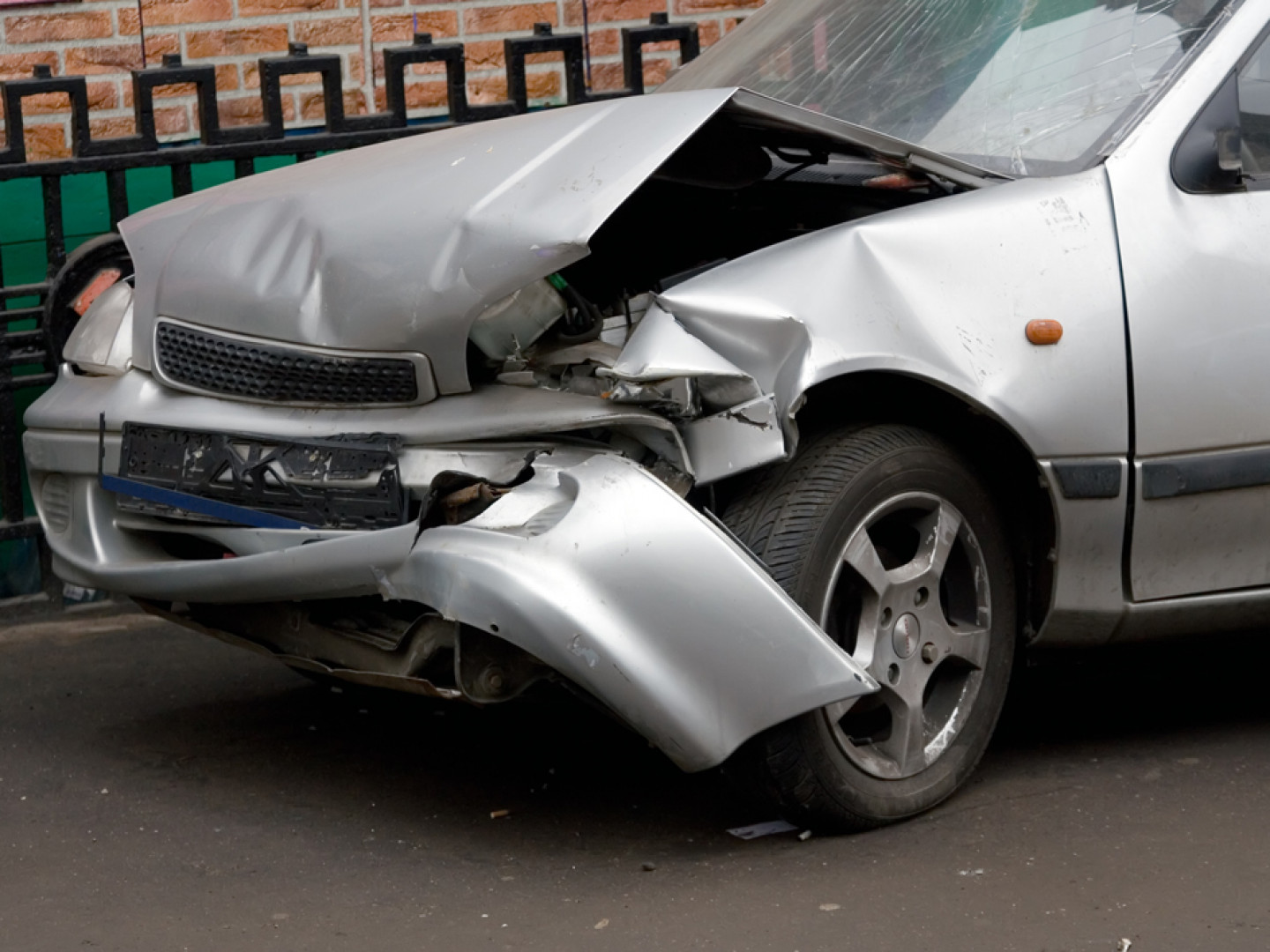 Free Consultations After San Pablo Car Accidents
After a car accident, your primary focus should be on recovering from your injuries. In these situations, the Law Office of Nikolaus W. Reed will be there to help. I take pride in supporting clients in San Pablo through the entire legal process. As an experienced car accident lawyer, I have the know-how and ability to guide you through these unfortunate accidents, ensuring you receive the necessary treatment and support under the law.
Don't hesitate in getting the help you need, contact us today for a free consultation.
How Common Are Car Accidents in San Pablo?
In order to understand the magnitude of a car accident, you have to first figure out how often they happen. Generally, car accidents occur everyday throughout San Pablo. This is especially true in the city's busier areas and streets, but car accidents can strike anywhere at virtually anytime. With that said, the California Highway Patrol's Statewide Integrated Traffic Record System (SWIRTS) compiles data on traffic accidents and injuries throughout the state. In terms of car accidents that caused either a fatality or some level of injury in San Pablo over the last five years, there were:
142 in 2018
153 in 2019
98 in 2020
84 in 2021
118 in 2022
For a five-year average, there were 119 car accidents in the city that caused an injury or resulted in a fatality. While this data underscores the frequency and heavy results of a car accident, there are other characteristics and factors that surround these incidents that you need to be aware of. This can help you prepare and know what to do if you find yourself in a car accident in San Pablo.
Frequent Causes of Car Accidents in San Pablo
Car accidents happen very often in San Pablo, which means there is a reasonably high chance that you or your loved ones might experience one. Before you can determine what you can do legally, it's important to know what caused the car accident that injured you. While every car accident is different, some can be more severe than others. However, the reasons behind them are often similar. Additionally, there are many different factors and causes that can contribute to these accidents, such as:
Driving under the influence of alcohol or drugs – When people drink alcohol or take drugs and then drive, it can impair their ability to operate the vehicle safely, leading to accidents.


Distracted driving – This happens when drivers are not paying full attention to the road because they are busy texting or doing other activities, which can increase the risk of accidents.


Reckless driving – Some drivers engage in reckless behavior, such as speeding, weaving through traffic, or ignoring traffic signals, which can cause accidents.


Driving while drowsy – When drivers are tired or sleepy, their reaction time decreases, and they may have difficulty staying focused, making it more likely for accidents to happen.


Failure to follow road laws – Not obeying traffic rules and regulations, such as speeding, running red lights, or not yielding the right of way, can lead to accidents.
If you have been involved in a car accident, it is important to consult with an experienced lawyer who can provide guidance on your legal options and help you understand what steps to take next.
What Types of Car Accidents Can Happen in San Pablo?
Car accidents not only occur frequently but also come in different forms. Over the years, our firm has encountered and successfully handled various types of car accidents. Some of the more typical types of car accidents in San Pablo can include:
Single-vehicle accidents
Multi-vehicle accidents
Sideswipes
Rear-end collisions
Commercial truck accidents
Motorcycle accidents
Bus accidents
Rideshare accidents
Pedestrian accidents
Bicycle accidents
Common Injuries
Given the nature of most car accidents, it's not surprising that injuries happen. The severity of these injuries can range from minor to severe, depending on the type of accident and the surrounding circumstances. Some of the more common injuries you can expect from a San Pablo car accident could include any of the following:
Whiplash – A sudden, forceful movement of the neck that can cause strain and pain.
Head, neck, and shoulder injuries – Trauma to these areas can result in various injuries, such as concussions or sprains.
Lacerations – Cuts or deep wounds that may require medical attention and stitches.
Fractures and broken bones – The impact of a car accident can lead to fractures or breaks in the bones.
Back strains – The jolt and impact of an accident can cause strains and sprains in the back muscles.
In many cases, the pain from these injuries can be so severe that it prevents you from returning to work. Without the assistance of a skilled lawyer, dealing with your injury and the associated financial and legal issues can be overwhelming.
How Can Our Firm Help You After a San Pablo Car Accident?
Working with our experienced firm can be instrumental in helping you after a San Pablo car accident. With our extensive experience in successfully litigating car accident claims, we have a proven track record of success. We're dedicated to drivers, passengers, and pedestrians alike, meticulously gathering evidence, working with expert witnesses, and preparing the strongest case possible to secure the compensation you deserve.
There is also crucial information you can provide immediately after the accident, such as:
Names and contact information of everyone involved in the accident
Names and contact information of any witnesses
Date, time, and location of the accident
The other driver's license number and insurance information
The case number provided by the police officer at the scene
Don't hesitate to seek the help of a car accident lawyer in San Pablo when filing your claim. You shouldn't have to navigate the recovery process and claim filing alone.
What You Need To Know About a San Pablo Car Accident Claim
There are two major aspects of a San Pablo car accident claim: liability and damages. These two things are linked, and have a significant impact on how your claim (and your injuries) will play out in the aftermath of the car accident. Generally speaking, the person who is at fault for causing the car accident is responsible for the damages that come from it.
In legal terms, this is known as liability, and liability is determined through the concept of "negligence." Negligence has four elements:
Duty of Care – The driver responsible for the accident is supposed to prevent injuries from happening.


Breach of Duty – The driver failed to fulfill their duty of care by causing the accident.


Causation – The accident occurred because the driver didn't meet their duty of care.


Damages – The injuries and losses you experienced were directly caused by the driver's actions.
With liability established, you can proceed with actually filing a claim for damages. Damages is another legal term that refers to the compensation that's available to you under California law. While every case is unique, the following damages are generally available in a San Pablo car accident claim:
Medical expenses related to the accident
Lost wages due to time off work
Loss of future income if your injuries have a long-term impact on your earning capacity
Costs associated with vehicle or property damage
Pain and suffering endured
Psychological trauma resulting from the accident
Reduced quality of life
Scarring or disfigurement
The specific amount of damages you can recover depends on the details of your case and the losses you have suffered. In California, car accident law follows the principle of "comparative negligence," which means your potential recovery may be reduced based on the percentage of fault attributed to you in the accident.
Frequently Asked Questions
In California, you have two years from the date of the accident to file a personal injury lawsuit. This is known as the "statute of limitations." Failing to file within this time frame means you lose your right to bring the lawsuit and seek compensation from the responsible party.
Simply put, if you don't get a lawyer after a car accident, you risk not receiving the compensation you deserve. Our car accident lawyers have extensive knowledge of California law and years of experience in building strong cases that lead to positive outcomes for our clients.
If you are not satisfied with the settlement offer from the insurance company, you have the option to file a personal injury lawsuit, as long as you do so within the specified time limit called the statute of limitations. Insurance companies often make low settlement offers, regardless of the strength of your case. By filing a lawsuit, you increase the possibility of recovering more damages.
Experienced and Dedicated San Pablo Car Accident Lawyer
At the Law Office of Nikolaus W. Reed, our focus is always our clients' best interests, and we take steps only toward achieving their goals. With a track record of helping numerous clients obtain full compensation after serious car accidents, we are ready to assist you.
Whether you reside in the greater San Pablo area or its vicinity, contact us today to set up a free consultation after a car accident. We'll be there to help you.